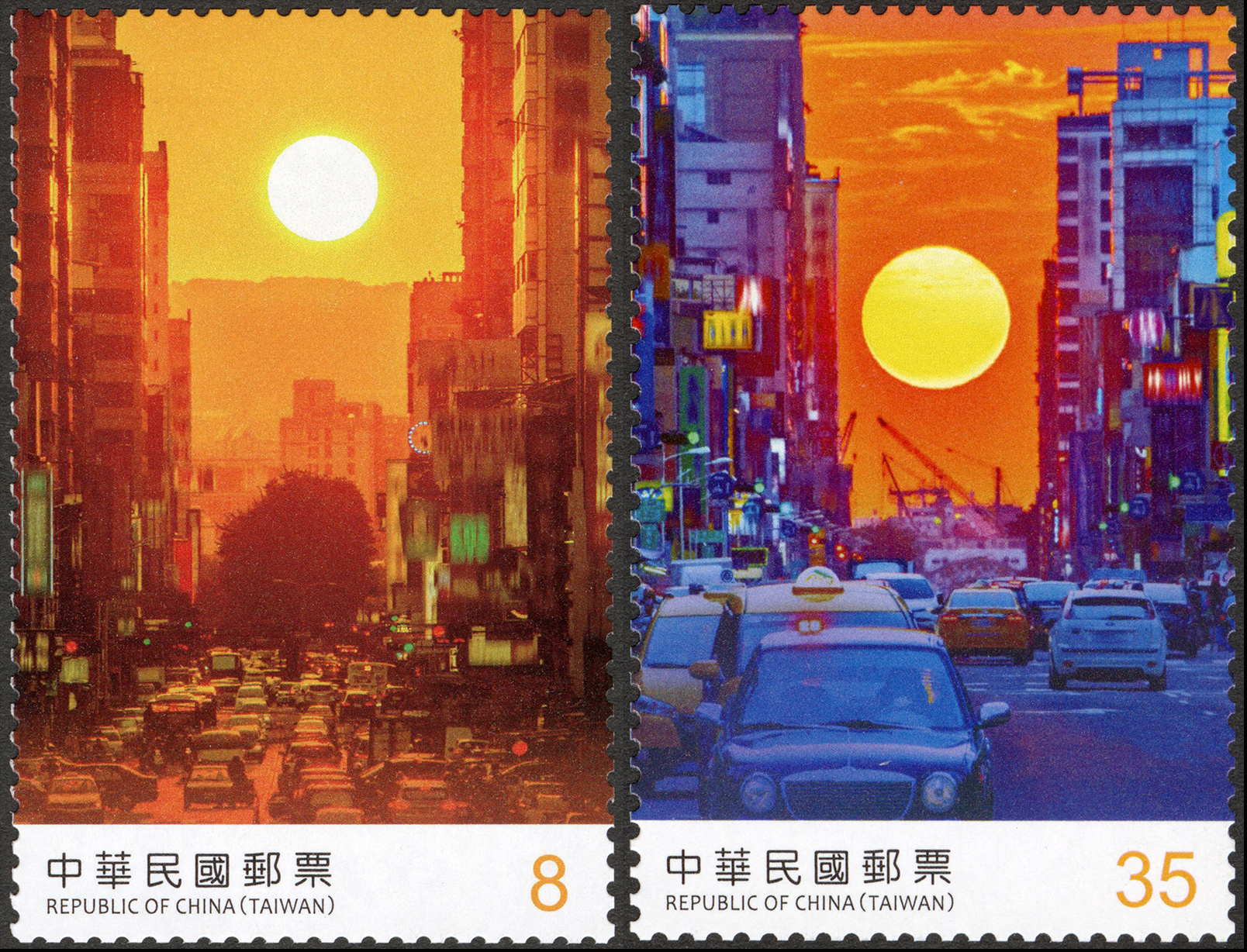 Captured at the end of a road between tall buildings, the setting sun presents a superb spectacle. To spotlight the beauty of Taiwan's city sunsets, Chunghwa Post has offered a set of two stamps.
Gongyi Road in Taichung forms the backdrop for the spectacle of the setting sun in the NT$8 stamp whilst Qingnian First to Second Road in Kaohsiung is seen in the NT$35 stamp. As the setting sun is about to touch the horizon, the afterglow of its rays shines between the tall buildings lining the roads to offer a glorious sight.
The further information about this issue is as follows:
1.
First day of issue: October 28, 2020
2.
Sheet composition: 16 ( 4 × 4 )
3.
Paper used: Phosphorescent stamp paper
4.
Designer: Tseng Kai-chih
5.
Printer: Cardon Enterprise Co., Ltd.
6.
Stamp size: 33 × 51 ( mm )
7.
Color: Colorful
8.
Process: Offset
9.
Perforation: 13½
By-issues:
(1) First Day Cover (162 mm × 114 mm): NT$2 apiece
(2) Folder (with or without mount): NT$5 apiece
(3) Loose-leaf album page: NT$8 apiece
(4) Maximum cards: NT$20 a set
(5) Pre-cancelled FDC affixed with one NT$8-denominated stamp: NT$10 apiece
(6) Pre-cancelled FDC affixed with a full set of stamps: NT$45 apiece
To purchase the relative philatelic products, please go directly to the post office branches, Postal Museum or order on line at https://stamp.post.gov.tw.