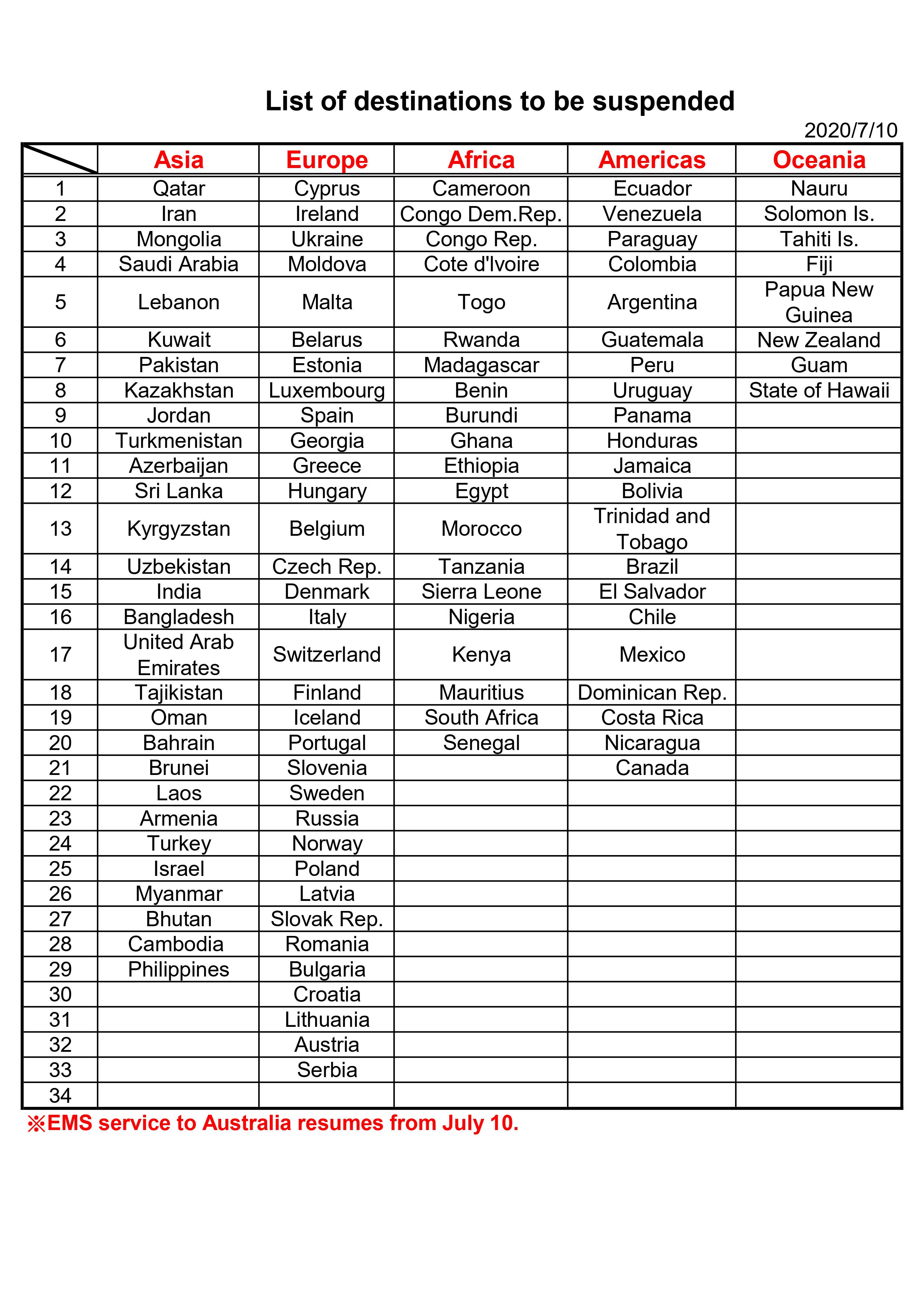 Chunghwa Post announced today (May.5) that, due to Philippine Government has extended the enhanced community quarantine until June 30, Philippine post has suspended processing the imported mail. To avoid delivery delay, airmail services (including air parcel and EMS) to Philippines are suspended.
A list of the total affected destinations is appended.
Due to the outbreak of COVID-19 , airmail services to all destinations may be subject to delay, particularly to the United States and United Kingdom. Moreover, airmails service to Los Angeles in the United States will be most delayed.