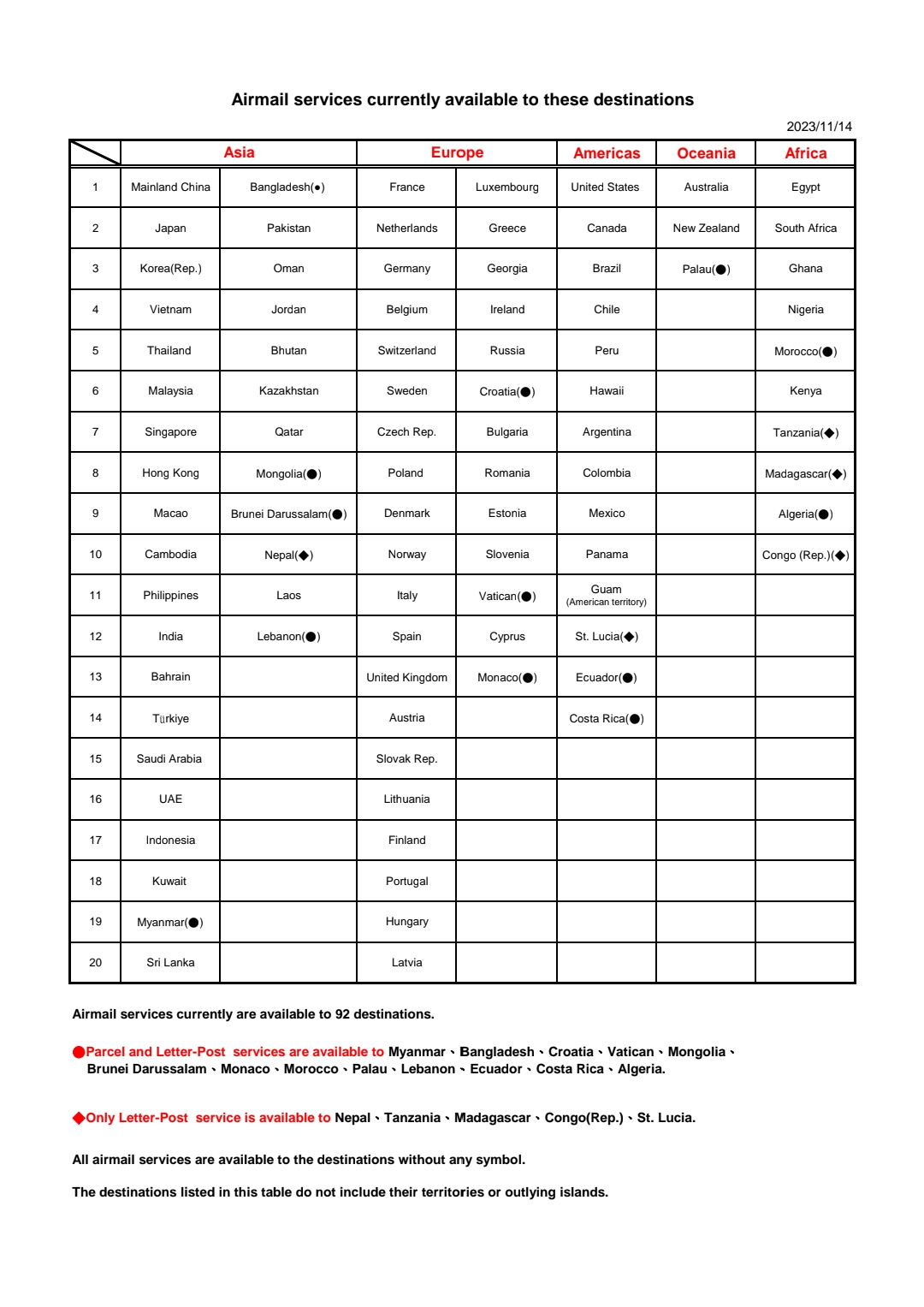 1. Chunghwa Post announced today that, due to the outbreak of COVID-19, airlines have suspended flights, so airmail services (including air parcel and EMS) to many destinations are suspended. Currently, Airmail services are available to 92 destinations.
(1)Parcel and Letter-Post Services are available to Myanmar、Bangladesh、Croatia、Vatican、Mongolia、Brunei Darussalam、Monaco、Morocco、Palau、Lebanon、Ecuador、Costa Rica、Algeria.
(2)Only Letter-Post service is available to Nepal、Tanzania、Madagascar、Congo(Rep.)、St. Lucia.
(3)The destinations do not include their territories or outlying islands.
2. Due to the outbreak of COVID-19, airmail services to many destinations may be subject to delay.
3. Many destinations do not provide the proof of delivery.
4. During COVID-19 period, no delay compensation for EMS.