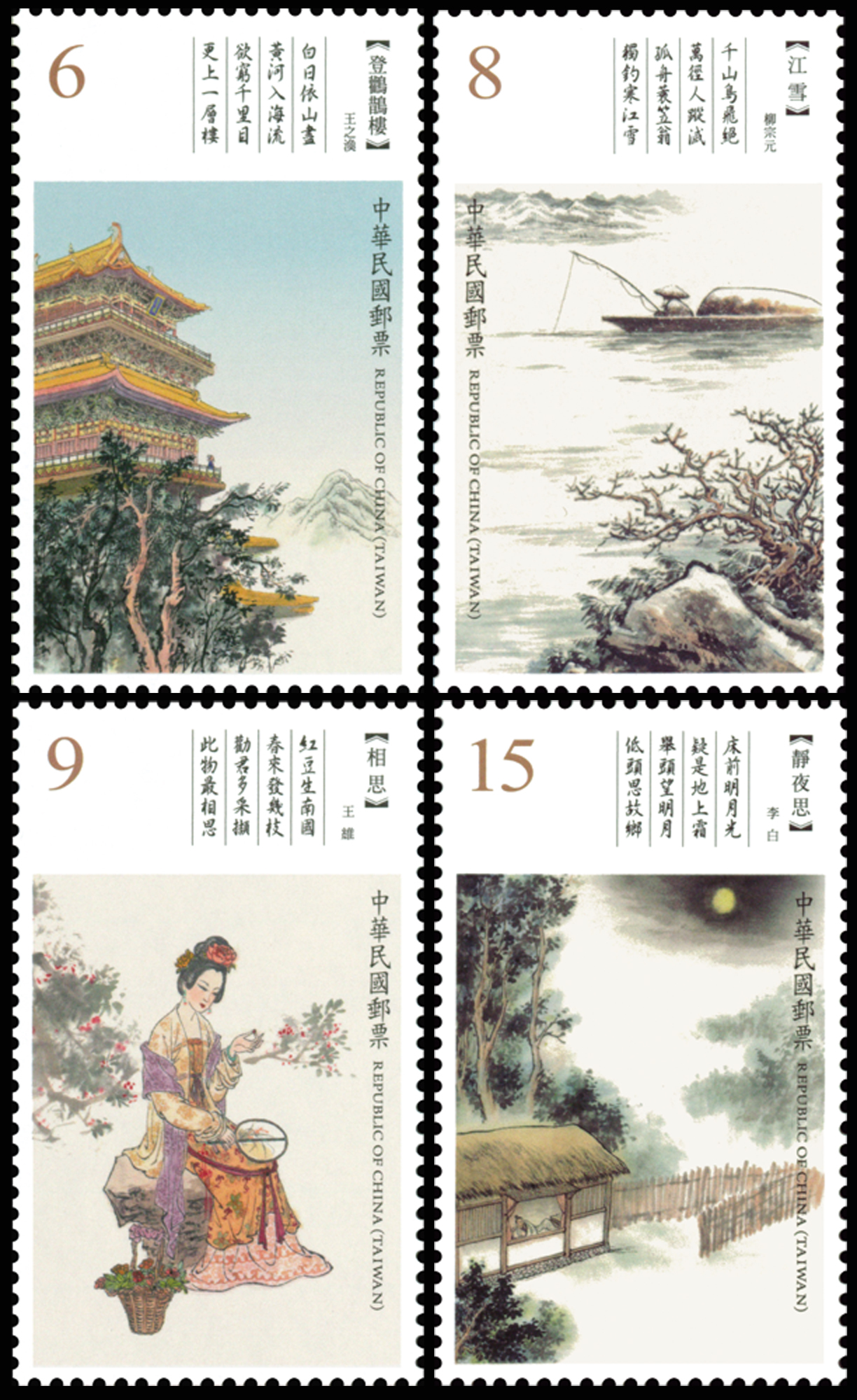 Classical Chinese poetry is one of the great treasures of our nation's cultural heritage. Chunghwa Post is releasing a set of four stamps featuring quatrains with five-character lines: "Climbing White Stork Tower,""River Snow,""Longing," and "Quiet Night Thoughts."
By-issues including a first-day cover, folders with and without crystal mounts, and a loose-leaf album page and a set of maximum cards will be released along with the stamps and will go on sale on July 4, 2018. A pre-canceled FDC with a NT$6-denominated stamp or the full set of stamps will go on sale on July 6, the stamps' date of issuance.
To purchase the relative philatelic products, please go directly to the post office branches, Postal Museum or order on line at https://stamp.post.gov.tw.