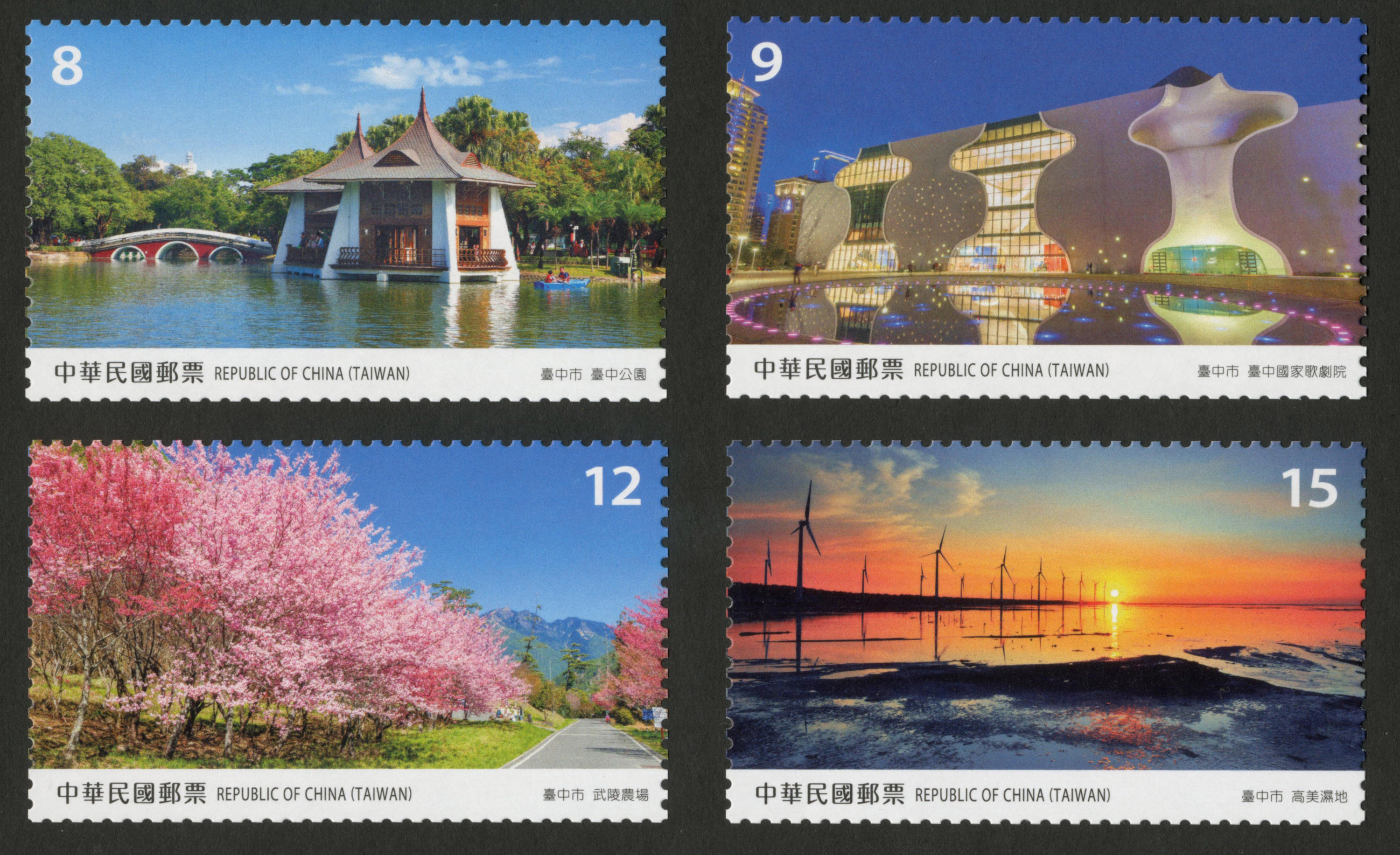 Continuing the series of Taiwan Scenery postage stamps released in 2016 and 2017 depicting Taitung County, Tainan City and Matsu, Chunghwa Post is offering a further set of four stamps featuring outstanding places of interest in Taichung City. The stamps are Taichung Park (NT$8), National Taichung Theater (NT$9), Wuling Farm (NT$12) and Gaomei Wetlands (NT$15).
By-issues including a first-day cover, folders with and without crystal mounts, and a loose-leaf album page will be released along with the stamps, and will go on sale on April 30, 2018. A pre-canceled FDC with a NT$8-denominated stamp or the full set of stamps will go on sale on May 3, 2018, the stamps' date of issuance.
To purchase the relative philatelic products, please go directly to the post office branches, Postal Museum or order on line at https://stamp.post.gov.tw.