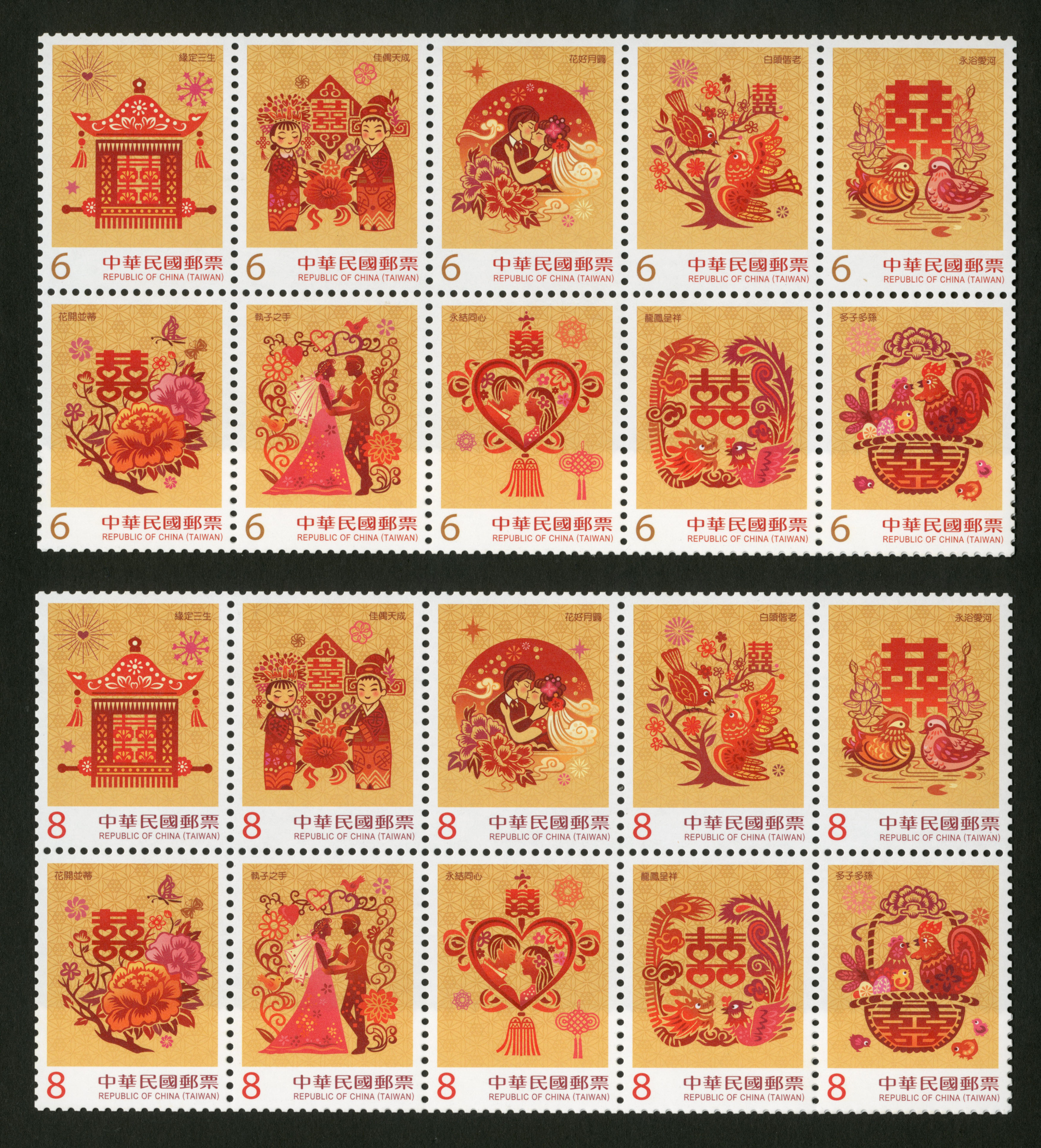 To provide customers with more options for personalization, Chunghwa Post is releasing "Best Wishes (Continued II)." This set of personal greeting stamps features ten stamps of different designs with NT$6 denominations and the same ten stamps with NT$8 denominations. These customizable stamps are suited both to collect or to use for postage.
Ten auspicious Chinese phrases befitting weddings and matrimony have been chosen for the stamps: "tied by fate for three lifetimes," "spouses joined by heaven," "marital bliss," "growing old together," "everlasting love," "two blooms growing as a pair," "hand in hand for a lifetime," "tying the knot," "prosperity of the dragon and phoenix," and "blessed with many children and grandchildren."
The designs combine illustrations with paper cutouts and adopt traditional red as the keynote color. The background features auspicious patterns in light gold, conveying a festive atmosphere. The overall design is warm and romantic, making the stamps particularly well suited to be used as postage on wedding invitations, where they can help to convey a sense of blessings and glad tidings.
By-issues including a first-day cover, folders with and without crystal mounts, and a loose-leaf album page will be released along with the stamps, and will go on sale on April 10, 2018. A pre-cancelled FDC with the full set of NT$6 stamps will go on sale on April 12, 2018, the stamps' date of issuance.
To purchase the relative philatelic products, please go directly to the post office branches, Postal Museum or order on line at https://stamp.post.gov.tw.